NEWS
Mr. Yeprem Chakardemian visited Chronograph Boutique
15 Oct 2021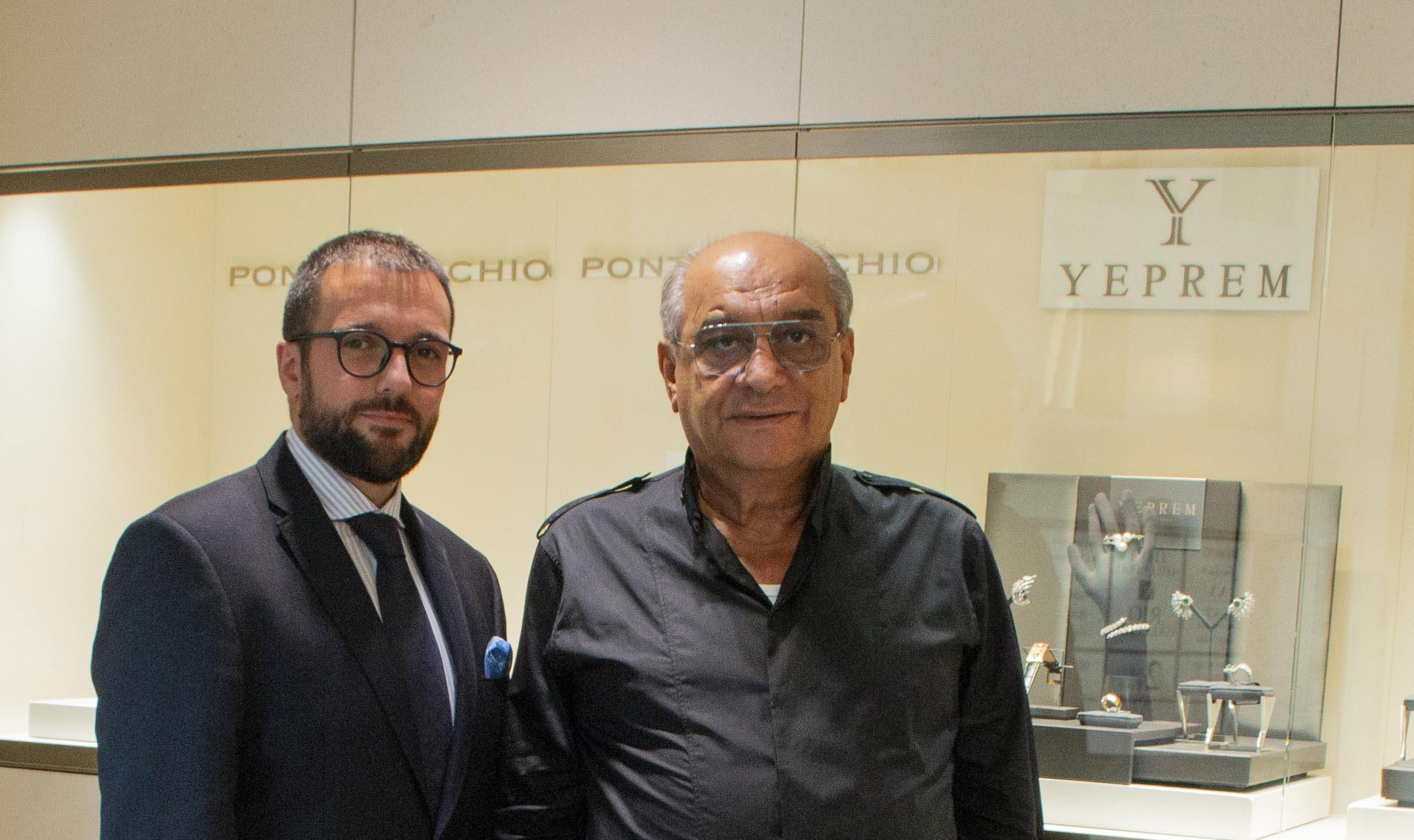 It was a special honor to welcome Mr. Yeprem Chakardemian, the founder of YEPREM brand, at Chronograph Boutique.
Mr. Avetisyan, CEO of Chronograph, and Mr. Chakardemian shared ideas about the trends, market specifications. It was inspiring to hear Mr. Chakardemian's highlights about jewellery craftsmanship.
In 1964, Yeprem Chakardemian was inspired by a golden bracelet bestowed to him by his mother, paving the way for a family empire in the jewellery industry. At the tender age of 15, Yeprem debuted his meticulous craftsmanship, creating artistic pieces that accentuate figure. A visionary artist who truly understands the power of femininity, Yeprem the Couturier illustrates beauty with the finest gems to create unique pieces of wearable art.

On chronograph.am we use cookies. By using this site, you are accepting our
Cookie Policy