NEWS
Montegrappa Erebuni-Yerevan 2800
10 Oct 2018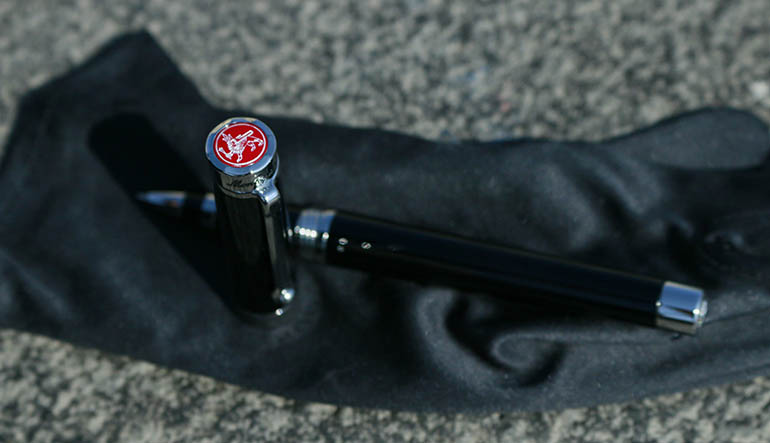 Chronograph boutique with Montegrappa partnership designed Erebuni-Yerevan 2800 Chronograph Special Edition pen celebrating 2800 years of Yerevan.
Erebuni-Yerevan 2800 Chronograph Special Edition collection comes in 2 versions: roller pen and fountain pen both limited to 50 pieces.
Holding the pen gives the power of the magic and ancient city which never gets old. The sunny city comes to your eyes and makes you feel walking in the streets.
Emotions like a storm bring you back to 782 BC when Erebuni ("Yerevan" in Urartian) was founded by king Argishti I and then to nowadays; here you breathe the freedom and the young spirit. The creative mind, power and unity will lead you to the new, brighter image of the future which is full of new colors, new vision; irradiates love and power.
The pride, power and love are sealed within the pen in your hand. Signed as "Էրեբունի 2800 Երևան" it holds the LION - the symbol of the capital of Armenia.
Symbol of Yerevan

The symbol of Yerevan is the lion with its head turned back and holding a scepter, which is the attribute of power. There is a crown depicted over his head with a flower rising from its center and symbolizing the tree of life. The symbol of eternity is on the breast of the lion with a picture of the mountain Ararat in its upper part.
Chronograph boutique located in the heart of 2800 years old city is celebrating this remarkable and historical occasion partnering with the first Italian manufacturer of superior writing instruments.

Montegrappa has produced the pen of choice for authors including John Dos Passos, Paulo Coelho and Ernest Hemingway. Its pens are used by popes, presidents and royalty. Among these notables are His Holiness John Paul II, His Majesty King Juan Carlos of Spain, His Majesty King Hussein of Jordan, Her Majesty Queen Sirikit of Thailand, His Majesty Sultan Hassanal Bolkiah of Brunei and others.
A century of craftsmanship and original Italian style has been started in 1912.
On chronograph.am we use cookies. By using this site, you are accepting our
Cookie Policy